Return to all Bestselling Members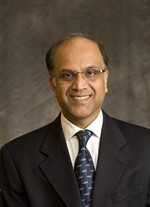 Yogesh Sood
Gurgaon, Haryana, India
Website:
www.doortraining.co.in
Bestseller Status: Confirmed
Yogesh Sood has over thirty years of corporate experience and over fourteen years in the people-development aspect of corporate enterprise, including numerous organizational levels in varied industries. He has been a pioneer for this type of personal and corporate development in the Pacific Rim.
Yogesh is also a master trainer. He helps organizations to manage, change, and develop leadership based on competency models. He also helps them to manage the operational aspects of all of the learning and development that goes on within these corporations. He provides one-on-one coaching at leadership levels with top executives within an organization, and he also leads high-capacity project teams to change into greatness for the future of the organization.
He has trained more than thirty thousand participants and he is the Founding President of the International Coach Federation in the India and South Asia chapter. He believes that coaching is a mutual win process between the coach and coachee.