Return to all Bestselling Members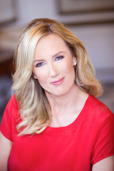 Wendy Stevens
Miami, Florida, USA
Website:
www.coachwendystevens.com
Bestseller Status: Confirmed
Wendy Stevens attained #1 income-earner status in her industry, as a multimillion-dollar sales leader in TWO elite direct sales organizations. Wendy parlayed her sales savvy and clever online marketing sales strategies into two of her own 7-figure businesses.
As author of the Amazon best-seller Reverse Google Marketing, as well as host of the Podcast "Guerilla Marketing to Women" on iTunes, Wendy as a teacher, trainer, championship coach and mentor has taught thousands of individuals to success and achieving their own six and seven-figure results through group training and private sessions across much of the United States. Wendy is also an internationally recognized speaker.
Today Wendy's record-breaking training program "6 Figure School" showcases her dynamic coaching and business strategies. As the CEO and founder of Local Guerrilla Marketing, Wendy and her team achieved $10 million in sales for that company in its first year.