Return to all Bestselling Members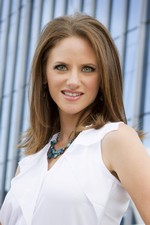 Valentina Ries
Erie, Colorado, USA
Website:
www.valries.com
Bestseller Status: Confirmed
Val Ries began her career as a registered nurse and went on to earn her MBA and take on high profile leadership, senior management sales, and sales training roles for a multi-million dollar company.
Currently Val coaches, trains, and guides business professionals on techniques to improve their leadership results and work productivity while creating a more balanced and healthier lifestyle. Her combination of skills and experiences in corporate, management, and health and wellness environments uniquely positions her to coach clients on strategies that invigorate their lives and help them better manage work and lifestyle issues concurrently.
Val is a certified professional coach through International Coaching Federation, a certified fitness instructor through The American Council on Exercise, and a registered holistic nutrition candidate through the National Association of Nutrition Professionals.