Return to all Bestselling Members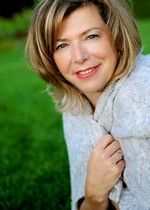 Trish Petersen
Mississauga, Ontario, Canada
Website:
www.trishpetersen.com
Bestseller Status: Confirmed
Trish Petersen knows that money is one area of people's personal and business lives that is central to their success, and yet so often it's not talked about. Trish wants to put an end to that. Our mindset around money and our feelings, beliefs, and behaviors related to it all have a significant impact on our financial success. Getting caught in this emotional vortex with money can prevent us from living whole-heartedly.
Trish has combined her unique blend of 15 years of corporate experience, extensive and ongoing training in coaching, and her own life experience into the creation of her work as a money coach.
Trish invites her clients to the conversation about their relationship with money and their emotions and beliefs that are a very real part of their financial success. Trish's focus is on people going through transitions in their personal or business life who want to feel empowered and in control of their money and bring more prosperity to their lives.
Trish has a MSC from the University of Western Ontario, and is a graduate of The Coaches Training Institute's Coaches and Leadership Program. She has further specialized training in money coaching from the Money Coaching Institute, and she is a member of the ICF.