Return to all Bestselling Members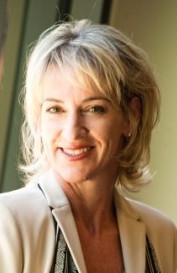 Tracy Wiseman
San Francisco, California, USA
Website:
www.linkedin.com/in/tracywiseman1/
Bestseller Status: Confirmed
Tracy Wiseman is a heart-centered businesswoman, passionate about empowering women. She is a mother and a world adventurer, enlightened by her journeys abroad. Tracy is an Executive Business Coach. She facilitates leadership, teambuilding, workshops, and webinars and helps entrepreneurs create epic experiences with their clients, team, tribes and events. As a former Bank of America executive with more than fifteen years of experience as a project manager, operations manager and learning and leadership development leader, Tracy draws on her wide range of experience in conceptualizing and implementing leadership training, program development, enrollment sales conversations and events. Trained in process improvement as a certified Green Belt, DFSS and LEAN consultant, as well as being a certified Master of Influence leadership and enrollment consultant, Tracy understands processes as well as people and the role they play in building your business.
Tracy is a speaker, trainer and coach. She has a talent for finding innovative solutions to the challenges entrepreneurs face today. She has trained thousands of people and developed hundreds of programs and events.
Born in Ghana, Tracy has lived, worked, and traveled all over the world. As a lifelong student of the Human Potential Movement, she has great insight into how to motivate and communicate with people to build real, authentic connections. As a twenty-year Toastmaster, she loves to speak and coach people to inspire and empower them to make real changes in their lives.
To find out more and contact Tracy:
Email:
tracywiseman13@gmail.com
www.linkedin.com/in/tracywiseman1/
https://www.facebook.com/tracy.wiseman.507
www.tracywiseman.com