Return to all Bestselling Members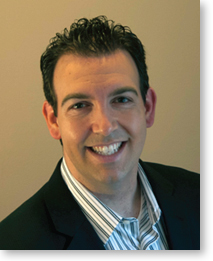 Todd Brockdorf
West Bloomfield, Michigan, USA
Website:
www.toddbrockdorf.com
Bestseller Status: Confirmed
Todd Brockdorf's mission in life is to end global mediocrity. He is the #1 best-selling author of Better Than Average: Excelling in a Mediocre World. He is a frequent speaker leading programs and training for corporations, associations, and colleges and universities who want to become Better than Average in order to stand out from the crowd. As a business consultant, Tood works with organizations and leaders to define their niche to create a strategic advantage.
Todd's blog,
www.betterthanaverageblog.com, invites readers to examine their current situation, challenge traditional assumptions, and break the mold.
He has been nominated for Crain's Detroit Business 40 Under 40 and his book has been nominated for the Global Ebook Awards.
Todd has served in leadership positions in worldwide non-profits, sales engineering at a major global telecommunications company, and regularly consults with businesses on strategy, marketing, and technology. This varied background helps him bring practical field knowledge to organizations, leaders, and frustrated business professionals to help them stand out from the crowd.