Return to all Bestselling Members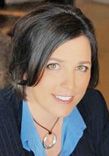 Theresa Ashby
Irvine, California, USA
Website:
www.AshbyBusinessConsultants.com
Bestseller Status: Confirmed
Theresa Ashby, PhD, MBA is founder and CEO of Ashby Business Consultants, LLC.
After faithfully serving as the Vice President for a large healthcare organization, she knew it was time to expand her reach in order to dedicate herself to re-imagining corporate success through the way people interact.
Theresa, by nature a strategist, advisor, and thought partner, seeks to empower leaders to create, enrich, and accelerate their organizations to greatness. As a consultant, she partners to leverage the capabilities of the organization by energizing people and helping develop relationships. Through her speaking, she passes along her knowledge and experiences, sharing lessons both from successes and disappointments, ultimately inspiring audiences to perform at their best.
Theresa is a lifelong learner who has enjoyed extensive international travel, learning about different cultures, studying business practices, and engaging in rewarding philanthropic work.