Return to all Bestselling Members
Teresa Ray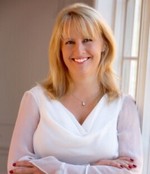 Farmington, Arkansas, USA
Website:
www.nwacoach.com
Bestseller Status: Confirmed
Teresa Ray is President and Founder of NWA Executive Coaching Solutions. She is an advocate for emotionally intelligent leaders who build energizing work climates and strive for effective communication and motivation. Her clients are developing and maximizing their leadership capabilities, communication, and emotional/social intelligence skills. These clients are learning new approaches to creating positive organizational climates while leading and motivating individuals and high-performance teams.
Teresa is also an adjunct professor at the University of Arkansas, facilitating courses in leadership. Prior to founding NWA Executive Coaching Solutions, she served as an Associate Director of Executive Education at the Center For Management and Executive Education at Sam M. Walton College of Business, University of Arkansas.