Return to all Bestselling Members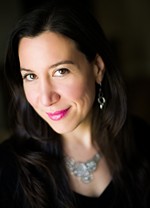 Suzi Pomerantz
Germantown, Maryland, USA
Website:
www.suzipomerantz.com
Bestseller Status: Confirmed
Suzi Pomerantz is an award-winning, credentialed Master Certified Coach, facilitator, and author of books including the best-selling Seal the Deal. Suzi specializes in executive coaching, leadership development, and innovative influence. She has extensive experience with clients from a wide range of industries, including Fortune 500 executives, attorneys, entrepreneurs, scientists and PhD's, as well as teams. Suzi's strength lies in helping leaders and organizations find clarity within chaos. Her no-nonsense approach is professional, strategic, conversational, analytical, results-oriented, and she is considered a thought leader in the coaching industry.