Return to all Bestselling Members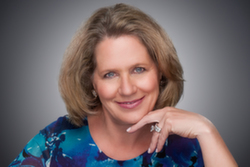 Susan Wagers
Castle Rock, Colorado, USA
Website:
www.susanwagers.com
Bestseller Status: Confirmed
Susan Wagers is an entrepreneur, educator, speaker, and author. She inspires everyone she meets with her messages of discovery and how to gracefully turn stumbling blocks into stepping stones.
There is no greater enemy than the wounds of our past. Susan's transparent, honest, and funny journey is the ultimate remedy. The founder of the Mountain View Peak Performance Academy, Susan has created programs that identify what you need to find new ways of thinking and behaving. Each person has crossroads in life where the decision needs to be made to give in and take whatever happens next or embrace change and take charge of the future.
Susan competes in triathlons, climbs 14,000-foot mountains in Colorado, bikes nature trails, and loves to play golf. She holds leadership positions in Toastmasters and Rotary International. In her spare time, she is a pianist and an elder in her church.
Susan's message includes simple things you can do today that will achieve real results faster than you think, connect to your greatness and leave you with hope, laughter, and confidence for the future.