Return to all Bestselling Members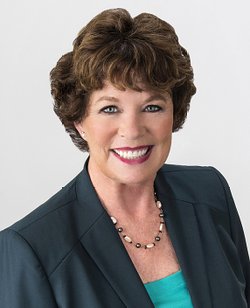 Sue Crum
San Diego, California, USA

Website:
www.clearyourcluttercoach.com
Bestseller Status: Confirmed
Sue Crum, founder of ClearYourClutterCoach.com, has been helping people clear up their clutter and get on with the life they imagine and deserve for many years. She considers herself an accidental organizer as she came to this work when her life was evolving and she was in need of regrouping and clearing clutter out of her own life. She discovered everyone has stuff and at some points in one's life, we end up with more stuff than we need.
Sue is the past president of NAPO-San Diego (National Association of Professional Organizers) and is a Golden Circle member of NAPO-National. Besides her training in the professional organizing field, she is also an Accredited Staging Professional (ASP) and has helped hundreds of homeowners not only clear clutter from their homes, but in many cases, stage them to sell or stage them to stay, after clearing up the clutter.
Sue is an international, motivational speaker who loves to inspire people to take action and create the life they deserve. She has received specialized training from Jack Canfield, co-creator of the #1 Best-selling series Chicken Soup for the Soul® Series, author of The Success Principles., and star of the hit movie The Secret. Sue has served on Jack's Assisting Team during his multi-day presentations. Before her work helping others clear up clutter Sue was a school administrator.
She holds a doctorate degree in organizational leadership from the University of Southern California, a master's degree from California State University, Los Angeles, and a bachelor's degree from Bradley University in Peoria, Illinois.
After 21 winters in Illinois, Sue decided there might be better weather somewhere else! She bought her first car, a red convertible at age 21, thanked her parents for raising her and drove to southern California, where, ironically she became a black diamond downhill skier with an annual season pass!
When she is not speaking or consulting, Sue can be found downhill skiing in the winter or boogie boarding at the beach in the summer. She lives in San Diego County with her husband and rescue dog.