Return to all Bestselling Members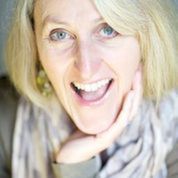 Shirley Billson
Tetbury, United Kingdom
Website:
www.shirleybillson.com
Bestseller Status: Confirmed
Shirley Billson is an author, hypnotherapist, mentor, speaker, and master in the inner game of success. She has an MA in marketing, had her first company directorship at 29 years old, has appeared on BBC TV and radio, and set up her first business when she was 40.
However, authentic success eluded her, and it wasn't until she was 50 that she really began to follow the path that was truly for her. She finally realized what loving yourself and being empowered really meant when it came to making money and finding success.
Now Shirley inspires and mentors entrepreneurs and executives to be true to who they are so they can make money doing what they love, and help miracles happen.