Return to all Bestselling Members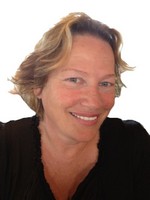 Sandy Nickerson
Ventura, California, USA
Website:
www.survivalsystems.com
Bestseller Status: Confirmed
Sandy Nickerson cofounded Survival Systems were she acts as a conduit between candidates and clients during the hiring process in various industries.
Sandy has been a member of Pinnacle, a prestigious organization of the top 75 recruiters in the United States. She has sat on the Board of Directors of the National Association of Personnel Services representing California and is Past Director of California Association of Personnel Consultants, Los Angeles
chapter.
"We are action oriented. At Survival Systems we make good things happen for the client and the candidate."