Return to all Bestselling Members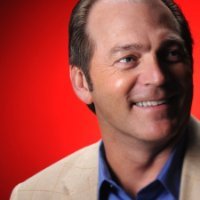 Roy Page
Oklahoma City, Oklahoma, USA
Website:
www.alettertoevan.com
Bestseller Status: Confirmed
Roy Page is the founder and CEO of Third Degree Advertising with offices in Raleigh/Durham, NC, Oklahoma City, OK and San Diego, CA.
Page is the author of Credit Union Savvy, a book offering a collection of insights gleaned through years of marketing credit unions throughout the United States. He is also the author of A Letter to Evan, a book based on a letter written to his son following what he calls "a perfect storm" that impacted his personal and professional life.
Page has served as an instructor of advertising at the University of Oklahoma's Gaylord College of Journalism and Advertising.
An avid sportsman and outdoors enthusiast, he especially loves spending time with his children and family on his 17-foot Boston Whaler on North Carolina's Inner and Outer Banks.
You can follow Roy's personal and professional journey on his blog at
www.ALettertoEvan.com