Return to all Bestselling Members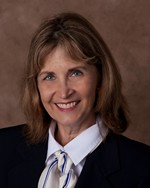 Dr. Rose Mattran
Sarasota, Florida, USA
Website:
www.mattrangroup.com
Bestseller Status: Confirmed
Dr. Rose Mattran began her career working in the field of public education. After earning a Doctorate in Education from Rutgers University, she served on the adjunct faculty of Rutgers University Graduate School of Education. She was the Director of the New Jersey School of the Arts under the direction of the New Jersey Department of Education and is a published author in the field of Creative Drama.
After a fifteen-year career in education, Rose opened an executive search firm with her husband. Over the last twenty-four years they have placed mid- to senior-level executives in companies across the country. Rose is a certified executive coach, a member of the International Coaching Federation, and has coached hundreds of corporate clients through career transitions.