Return to all Bestselling Members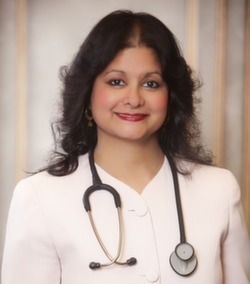 Dr. Roopa Chari
Santa Barbara, California, USA
Website:
www.charicenter.com
Bestseller Status: Confirmed
Dr. Roopa Chari successfully combines her unique training and experience with alternative medicine along with her traditional medical background to provide the best quality healthcare possible for her patients.

Dr. Chari is the Medical Director of the Chari Center of Health. She received her medical degree from the Medical College of Ohio and completed her internship and residency at NorthShore University Health System, affiliated with the University of Chicago. Dr. Chari is Board Certified in Internal Medicine by the American Board of Internal Medicine.

Her vision has always been to help people to heal themselves by treating the underlying cause of medical and psychological conditions, including nutritional deficiencies, stress, and suppressed emotions. Dr. Chari was featured in the book, Just Fine: Masking Concealed Chronic Illnesses.