Return to all Bestselling Members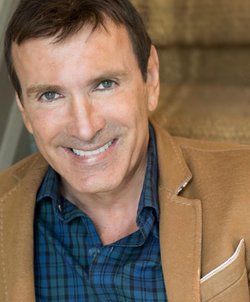 Pierre Lalande
Toronto, Ontario, Canada
Website:
www.pierrelalande.com

Bestseller Status: Confirmed
Based in Toronto Canada, and following an early career modelling, Pierre Lalande has made numerous appearances in television commercials, fashion magazines and print media for major labels.

At a very early age, Pierre evolved into the beauty industry by designing, owning and operating his own salon, for more than a quarter century. This is where he honed his craft and developed a finely tuned sense for color. While making regular television broadcast appearances in Canada on the Global Television Network, CTV, and City TV as an Image Designer, he focused his talent and energy on developing a sophisticated line of color cosmetics and hair care products. Pierre and the Lalande Cosmetics product line are well known in the United States as a result of his personal appearances and promotions on the Home Shopping Network over the years.
Behind the scenes, he was the Artistic Director and Image Makeup Advisor for hosts and performers on the Multicultural Television Network including the Italian, Spanish and Portuguese stars in-studio and on-stage for concerts. Pierre is also fluent in English, French and Spanish.
As Artistic Director for numerous major color companies, Pierre has left his mark on the cosmetics industry by developing new lines, launching beauty products and innovative colors. He is recognized as an authority in his industry and is sought after as a featured speaker at aesthetic conferences and seminars throughout North America. He persistently brings a scientific approach to his beauty industry systems with the use of color.
Worthy of note, Pierre was raised in the beauty industry by a very forward-thinking French Canadian mother, Edna Lalande. She instilled in him the value of honesty, integrity and authenticity. He was exposed to the significance of color balancing and the effect of using quality products. To this day, he still carries those high standards and values personally and professionally in everything he does.
In 2012, Pierre launched a personal color coding system, Lalande Color DNA (Patent Pending).
Pierre rolled out this innovative new online business in New York City at the National Publicity Summit.
On a more personal note, Pierre enjoys going to the mountainous region in Mexico where he experiences peace and serenity away from the hustle and bustle of the fashion industry spotlight. This little piece of heaven allows him to live a spiritually connected and balanced life. He is surrounded with the simplicity and natural elements that help to keep him happy, healthy and grounded.
Pierre Lalande's entrepreneurial spirit and commitment to innovation using color remains the heart of the Lalande Color DNA.