Return to all Bestselling Members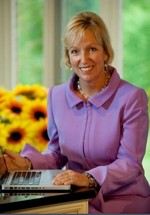 Peggy McColl
Manotick, Ontario, Canada
Website:
www.peggymccoll.com
Bestseller Status: Confirmed
Peggy McColl is a masterful teacher in the fulfillment of personal and professional destinies, and known as The Bestseller Maker.

Peggy is a New York Times best-selling author of several books, including Your Destiny Switch: Master Your Key Emotions and Attract Your Life of Dreams, and Viral Explosions. She is also one of the most sought-after mentors in the world today for teaching authors and entrepreneurs how to build their brands and create thriving online businesses.