Return to all Bestselling Members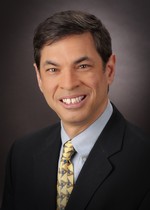 Paul Litwack
Richmond Hill, Ontario, Canada
Website:
www.the-coach.com
Bestseller Status: Confirmed
As the Capability Improvement Coach®, Paul Litwack empowers leaders to achieve the results they want—guaranteed.
Harnessing over 35 years of solid, real-world research and experience from the "back room" to the boardroom, Coach Paul ignites lasting individual and team performance. His sales and leadership coaching and certification programs enable leaders to achieve significant results, including at IBM, Toyota/ Lexus, and the International Customer Service Association. He is Board Certified as a Master Coach (NLP, Time Line Therapy™) and as an Instructor of Hypnotherapy, was selected as one of the Top 100 Corporate Coaches in the World, and is recognized as a success story in the U.S. and Canada.
Paul hosts "Go for the Goal," a radio interview program, published "The Sky WAS the Limit!," and moderates the Fast Company Magazine Public Speaking Community. Paul is an active community fundraiser and volunteered at Ground Zero a week after 9/11.