Return to all Bestselling Members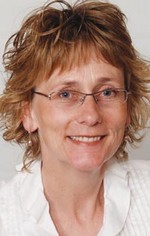 Patricia Tanji
Eagan, Minnesota, USA
Website:
www.howtoaskforapayraiseandgetit.com
Bestseller Status: Confirmed
For over a decade, Patty Tanji has worked to ensure strong pay equity laws in the U.S. and in the state of Minnesota where she lives. She received the Woman of Distinction award from Century College and the Dreamers and Doers award from the Minnesota Women's Consortium for her work on economic justice and public policy, while co-leading the Pay Equity Coalition of Minnesota. Patty earned a Bachelor of Science in Business, and a Master's of Liberal Studies degree from the University of Minnesota. "Women in Corporate America: Barriers and Breakthroughs On the Way to the Boardroom" was her Master's final project.
Her corporate work includes business systems development and management consulting. Patty has a passion for social justice, and her vision is for a world that works for everyone.