Return to all Bestselling Members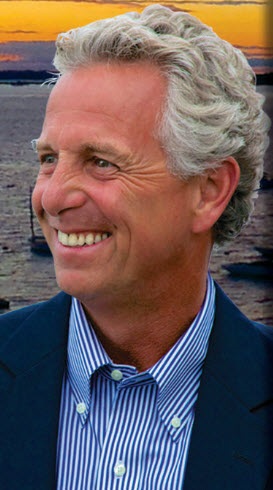 Neil Wood
Boston, Massachusetts, USA
Website:
www.neilwoodconsulting.com
Bestseller Status: Confirmed
Neil Wood has a unique combination of success as a professional athlete as well as a sales rep within the investment industry. He joined the U.S. Air Force in 1976 for a four year assignment to Aviano, Italy. While enjoying his duties, which required Top Secret Clearance, he learned about two activities that fascinated him; running for the peace of mind and investing in mutual funds for a healthier future and retirement. Thirty-eight years later, Neil is still passionate about both!
During the early 1980s, Neil raced in marathons as a professional athlete. He qualified for the U.S. Olympic Trials in 1984 with his marathon time of 2 hours and 17 minutes, while winning his first marathon. That time still stands as the New Hampshire state record today. He's raced and won championships throughout the Mediterranean countries and in the United States as well.
The 1980s is also when Neil decided to apply his habits of discipline, positive focus, persistence and goal setting to a career in the financial services industry. His passion and sincere enthusiasm continues today. Neil travels throughout the United States providing Keynote presentations and training seminars, primarily for but certainly not limited to salespeople in the financial services industry. Over the last twenty-five years, Neil has worked with top achievers in a variety of fields. The common denominator that he has found among the most successful achievers is very simple to reproduce. They have made small positive changes in their habits, daily activities and attitudes, which have produced exponential changes in their results.
Neil lives in Massachusetts, in his dream home on the ocean. He loves sharing time with his three enthusiastic children, photography of sunsets and sunrises and sharing time with friends. If you would like to share your success stories, please go to Neil's website: Neil Wood Consulting. He is also the co-author of Dating Success After 40, which was written with Nancy Michaels. They believe that online dating involves sales and marketing and they have shared dozens of tips to help you market yourself effectively if you are participating in the online dating sites.
For Worldwide Speaking Engagements:
Neil@NeilWoodConsulting.com
781 264-3361