Return to all Bestselling Members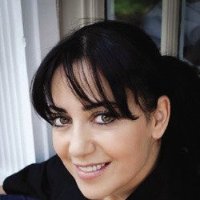 Dr. Michal Y. Noah
Philadelphia, Pennsylvania, USA
Website:
www.michalynoah.com
Bestseller Status: Confirmed
Dr. Michal Y. Noah s the author of the #1 best selling book "A-Z, The Universe in Me". She is also a contributing author to the #1 best selling book "Wake Up…Live the Life you Love: Empowered."

Certified life coach and a clinical hypnotherapist, Michal also holds a PhD in Metaphysical Sciences and she is always passionate about helping people live a fulfilling life. Her books are a great source of motivation and empowerment that help tap into our hidden potential by using the power of positive self talk and beliefs.

Michal's mission is to shed a light on positive self-image by teaching our children the power of higher self-esteem and self-confidence through planting the seeds of positive thoughts.