Return to all Bestselling Members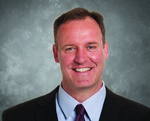 Michael Simpson
Orem, Utah, USA
Website:
www.ebacs.net
Bestseller Status: Confirmed
Michael K. Simpson has over twenty-five years of practical experience in business and management consulting, leadership development, and executive coaching. He has consulted, coached, and advised some of the world's best leaders and companies. In his role as a consultant, advisor, and executive coach, Michael has partnered with C-level and senior executives to improve their business results and leadership performance. Some of Michael's key clients include Frito-Lay, Marriott Corporation, Nike, John Deere, Procter & Gamble, Kroger, Nokia, Verizon, New York Life, Prudential, and ExxonMobil.
Michael's expertise is in the area of one-on-one executive coaching, clarifying strategy and goal execution, executive leadership team building, talent and performance management, and improving
human potential. He's been a Senior Consultant with FranklinCovey's Global Delivery Practice for sixteen years. He has been on the faculty for three years with Dr. Stephen R. Covey and Dr. Ram Charan and FranklinCovey's Executive Leadership Summit. Michael is also the Global Director of FranklinCovey and Columbia University's partnership with their Executive Coaching Certification Program. He has certified leaders worldwide in the executive coaching methods and tools used by FranklinCovey, Columbia University, and the International Coach Federation. He is also the coauthor of Unleash Talent, Coaching for Greatness, and Seeds of Greatness.