Return to all Bestselling Members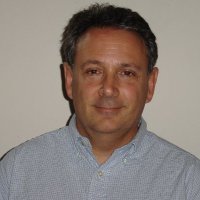 Michael Ciarochi
Atlanta, Georgia, USA
Website:
www.thephysicsofsuccess.com
Bestseller Status: Confirmed
Michael Ciarochi is a writer and technology consultant. He began his career in his home state of Alaska as an engineer and surveyor and later became a technology consultant to companies across the world. He has a passion for physics, and counts Los Alamos National Laboratory as well as Fermilab among his clients.
He became a believer in Success Principles at an early age, and has spent years studying success books, but never found a satisfactory explanation of why they worked. Starting with the basics, his book The Physics of Success examines behavior and consciousness in the context of theories of modern physics.
The result is a startling insight into how you interact with everything around you. This insight will change how you view the world around you, resulting in the behavior that will change your world from a place you happen to be in to A World Created by You.