Return to all Bestselling Members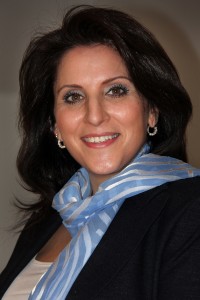 Martez Schembri
Oshawa, Ontario, Canada
Website:
www.handsonhealthcare.org
Bestseller Status: Confirmed
Martez Schembri is a Registered Massage Therapist, Craniosacral Therapist, Educator, Compassion Fatigue Specialist, Lecturer and Author. She is the owner of Hands On Health Care in Whitby, Canada, established in 1993. She has continued to develop her very own personal style of balancing Spirit, Body and Mind through Integrative Craniosacral Therapy that evolved as a result of her healing journey from a head-on collision 25 years ago.
Martez provides a unique approach to balancing the body, spirit, mind and emotions for trauma, stress, pain management and self care. She believes in an integrative holistic approach to health care in the areas of; Emotional Release, Shock, Trauma, Post Traumatic Stress Disorder, Compassion Fatigue and Body-Oriented Stress Management.
Martez's passion is to empower, educate and inspire people to heal themselves on all levels. That is how Journal M.A.C.I.C. evolved into a workbook for others to track their journey.
She enjoys educating and sharing her skills and her Journal M.A.C.I.C. workbook with anyone interested in her experience and knowledge. Martez has taught at Durham College, Centennial College's Massage Therapy Program and has lectured in the United States. She has been interviewed on national television and international radio. Her story has also been documented and published in Louise Hay's Modern Day Miracles.