Return to all Bestselling Members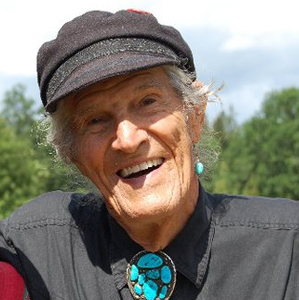 Manitonquat
Greenville, New Hampshire, USA
Website:
www.circleway.org
Bestseller Status: Confirmed
Manitonquat (Medicine Story) is a storyteller, an elder and a keeper of the lore of the Assonet Band of the Wampanoag Nation of Massachusetts. Author of ten published books and a former columnist and poetry editor with the internationally acclaimed journal Akwesasne Notes, he has also edited Heritage, a journal of Native American liberation. He continues to develop tools for creating a more humane society based upon teachings of the elders of the First Nations and the explorations of his camps under the designation The Circle Way.
Manitonquat has spoken to peace conferences and groups on 3 continents, was the keynote speaker at the United Nations observance of the 50th anniversary of Gandhi's assassination, directs prison programs for native spirituality, advises a nature school, and, with his wife Ellika, Circle Way workshops and annual international family camps in 10 European countries and the US.