Return to all Bestselling Members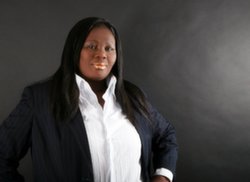 Lydia Akinwunmi
West Drayton, United Kingdom
Website:
www.facebook.com/CoachLydiaAkinwunmi
Bestseller Status: Confirmed
Lydia Akinwunmi is a professional life/work balance coach, speaker and author. She supports and facilitates an inside-out change process for her clients. Lydia specializes in helping long-term unemployed and midlife women achieve their aspirations, gain clarity of purpose, and create the future they deserve.

Her passion is to empower long-term unemployed people to overcome their procrastination, fears, doubts, and the confusion that holds them back from living a purpose-driven life.

She supports and makes her clients accountable for creating a strong enough "why" for their goals, and together they work out the "how" to get back into employment.

Lydia is the author of the recently published book, Overcoming Challenges: Putting Challenges Into Positive Context. This book inspires, educates, and shifts readers' orientation toward challenges. It is packed with insights that can change the course of your entire life as you gain self-mastery over those challenges.