Return to all Bestselling Members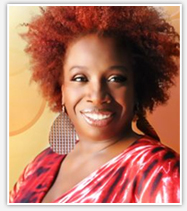 Lisa Nichols
San Diego, California, USA
Website:
www.MotivatingTheMasses.com
Bestseller Status: Confirmed
Lisa Nichols is a best selling author, a popular public speaker, a powerful coach, and a charismatic teacher. She's reached millions in America and internationally with her powerful message of service, excellence, empowerment, and gratitude. Her participation in the self-development phenomenon, The Secret, catapulted her popularity across the globe. She's now appeared on the Oprah Winfrey Show, Extra, Larry King Live, and NBC's Emmy Award-winning show, Starting Over. Learn more at
www.MotivatingTheMasses.com.