Return to all Bestselling Members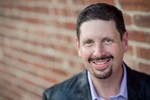 Larry M. Jacobson
Santa Monica, California, USA
Website:
www.larrymjacobson.com
Bestseller Status: Confirmed
Larry M. Jacobson, MBA, is a dynamic speaker and motivator dedicated to inspiring today's young adults to achieve the success they desire and enable them to pursue all of their life's goals and dreams from an early age and beyond. To reach this particular and often skeptical audience, Larry generously shares several of his personal life lessons and principles that he has painstakingly gleaned from his own personal successes and failures in his career, relationships, and in business.
Larry's desire to succeed has previously led him to a 22-year career as a music entertainment industry executive for the world's largest music company. He also holds three academic degrees in music and business and is a member of several honorary academic societies.
Currently, Larry is the Executive Director of a non-profit organization and a guest speaker at major colleges and universities on the topics of growing success in today's youth.
Larry's most recent accomplishment was completing his first book, Growing Success: A Young Adult's Guide To Achieving Personal and Financial Success, a book designed to give young adults ages 16 to 25 the needed educational concepts and tools to be successful in all areas of their lives.