Return to all Bestselling Members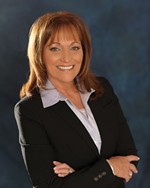 Jodi Orshan
Miami, Florida, USA
Website:
www.theparentingplan.com
Bestseller Status: Confirmed
Jodi Orshan is a trained marriage and family therapist, certified life coach, and parenting expert with over 30 years of experience. Through her program, The Parenting Plan, she's developed a surefire three-step process for parents to create, nurture, educate, and lead their children to become caring, competent, and compassionate adults.

Jodi uses the highly acclaimed personal development tool, The Parenting Pyramid, so parents can successfully create the family life they've always envisioned.