Return to all Bestselling Members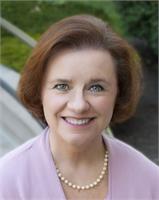 Jamie Dickenson
Charleston, West Virginia, USA
Website:
www.jamiedickenson.com
Bestseller Status: Confirmed
Jamie Dickenson grew up in a small coal mining town in southern West Virginia. She attended Marshall University where she graduated with a Bachelors of Business Administration majoring in accounting and a Masters degree in Business Administration with an emphasis in finance. After college, she spent 15 years as an accountant, working her way to Chief Financial Officer of a major coal company. She then became a Registered Representative for a national financial services company where she worked for 5 years. She is currently a Certified Educational Planner located in Charleston, WV.
Jamie started her educational consulting practice in 1998 and has helped thousands of families through the college admissions and financial aid process. Jamie's dedication, energy, and enthusiasm have contributed to the growth of her business and the success of many life-changing decisions she's helped her students make. In 2011, she decided to expand her business to include a tutoring center so that she could help her students lay a solid foundation for a positive academic career.
Jamie was a finalist for the Ernst & Young Entrepreneur of the Year for the states of Pennsylvania, West Virginia, and Upstate New York and was featured as a Success Story for the West Virginia District of the Small Business Association (SBA).
Jamie authored a book titled, Too Smart for the Ivy League, and has delivered over 150 business and motivational presentations for corporations, schools, colleges, associations, and business meetings. She is one of the most in-demand speakers and business consultants specializing in the areas of college admissions and financial aid. For the past 13 years, Jamie has been a guest speaker on a very successful talk radio show called "Ask the Expert" on WCHS 580 AM. She has been featured in the media on numerous radio and television shows as well as being quoted in feature articles.
Jamie is a 200-hour yoga teacher trainer and she enjoys doing yoga wherever her travels take her.