Return to all Bestselling Members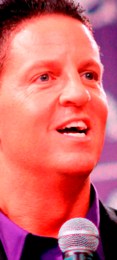 James Malinchak

Henderson, Nevada, USA
Website:
www.bigmoneyspeaker.com

Bestseller Status: Confirmed
James Malinchak is a world-renowned motivational speaker with over 2,200 presentations to his name. Originally hailing from a small Pennsylvania steel mill town, James has become one of the most sought-after speakers in the world. Since 2001, he's been helping people who want to start their own motivational speaking business to become successful.
James owns six businesses, including Big Money Speaker, and was elected to GKIC Marketer of the year. James trains authors, trainers, coaches, speakers, and entrepreneurs on the importance of building their business and careers effectively. His philosophy on mastering your mindset, money, marketing, making connections, and making a difference empowers people to achieve extraordinary results from all over the world. James is also a multiple bestselling author, and was featured on the ABC TV show "Secret Millionaire."