Return to all Bestselling Members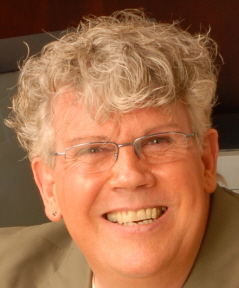 James Livezey Kulick
Bestseller Status: Confirmed
James Carlson Worley, also known as James Livezey Kulick, 51, of Scottsdale, AZ passed away on January 23, 2011. James had many sayings that get others on the right track of their own life path, nevertheless; one truth from his soul, sticks out above the rest: "Inner fear of your life path needs to be fed to grow…so starve it!"
He was known by his friends as a teller of jokes and aggressively loyal. James was the acclaimed author of A NEW DON series and quite the historian. Major national newspapers, news shows and magazines, referred to him as "powerful." He was a fierce activist to the underdog and was called nothing less than a "showstopper" by the Tribune of Arizona, in his musical/movie days.
As an activist, Kulick and his life partner/husband, Karl James Kulick, joined 18 other couples on a bus to seek out a certificate that would allow them the same rights as heterosexuals in the bands of marriage. Though they did not get this right, Kulick again kept himself strong with his devotion to God and the saying he felt God gave him: "I'll not grow the fear of doubt and hate served me by others, I will starve it!" He felt that "one day my husband will legally be my husband!" Hence the books he wrote. "No one had the right to block anyone's seat at the table of Life!"
Some of Kulick's numerous awards over the years include: 2002, 2004, 2006, 2007 Diamond in the Desert, 2001, 2003, 2004, 2005, 2006, Angel in Action. Nationally, he received an award from Sigma Lota Sigma for outstanding performance in the field of civic responsibility and from President Bill Clinton for leadership in the Advance for Change. He is a member of, F&A Masons # 69, Gentle Shepherd Metropolitan Community Church, interests in the Glen Fern Preservation, House of Livezey, Livezey of Livezey an American Family since 1682, and the Livezey Family Association, Pennsylvania Chapter.
As an 11th Generation American, he was a direct descendant of Philadelphia Colonist, Thomas Livezey,(arrived 1682), Kulick also took pride in his historical work which has been recognized by Temple University's own, Craig W. Horle. Horle used Kulick's vast knowledge of the Livezey family in the latest Book of Early America, Vol. Three, Lawmaking and Legislators in Pennsylvania 1757-1775.
He also sang at Debbie Reynold's birthday bash in Las Vegas.