Return to all Bestselling Members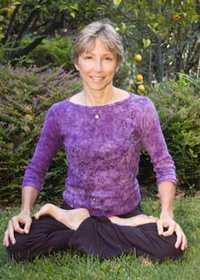 Geri Portnoy
Del Mar, California, USA

Website:
www.yogaofawakening.com
Bestseller Status: Confirmed
Geri Portnoy is the founder of Yoga Del Mar. She holds a Master's degree in International Peace Studies from the University of Notre Dame, is a certified Hatha Yoga teacher, and a Waking Down teacher.
After going through her own dark night of the soul experience and waking up to a non-dual state of oneness, she founded Yoga of Awakening – an embodied path of spiritual awakening for the 21st century. Geri helps everyday people who are tired of living a lukewarm life, wake up to engage more intimately with their body, mind, emotions and spirit. Her Yoga of Awakening programs help people all over the world awaken to know the freedom of consciousness, the power of authenticity, and the vibrant aliveness of Being.