Return to all Bestselling Members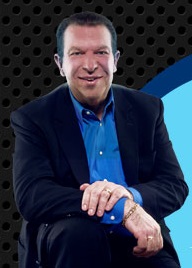 Gary Barnes
Littleton, Colorado, USA

Website:
www.garybarnesinternational.com
Bestseller Status: Confirmed
Gary Barnes is "America's Traction Coach." He is a high performance business and sales coach, popular international speaker, and Amazon best-selling author of six books. Gary's clients span over seven countries, and he's been featured on ABC, CBS, NBC, FOX, and PBS to name just a few.
He's the founder of Gary Barnes International, and he has created three successful businesses from the ground up. Married for over 40 years with adult sons, he has completed a world-class 40-foot firewalk, flown in a World War II P51 flyer, flown on a trapeze, completed a 75-foot bungee jump, and climbed a 14,000 foot mountain. He is a drummer and a police academy graduate.
Gary also understands dealing with adversity. He fought a life-threatening illness, and he won. He believes that your worst day is the day you meet the man or woman you could have been, and it's your choice.