Return to all Bestselling Members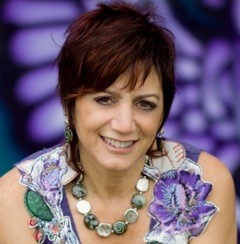 Garet Bedrosian
San Diego, California, USA
Website:
www.garetbedrosian.com
Bestseller Status: Confirmed
Garet Bedrosian believes in human potential. Her life mission is to understand the ways we come to know ourselves through the relationships we form with one another. She has learned our minds and bodies are inextricably linked, and healing requires we address both.
Garet is an author and speaker with thirty years of experience leading groups, consulting, and facilitating workshops. She holds several certifications in IMAGO relationship therapy and is an accomplished workshop presenter for couples and individuals.
She enjoys facilitating Equus workshops with groups because of the transformational nature of the experience. She is also a certified Bioenergetic Therapist (a somatic psychotherapy), and a local and international Bioenergetic trainer. She is the Executive Director of the Southern California Institute for Bioenergetic Analysis and also serves on the Board of Directors.