Return to all Bestselling Members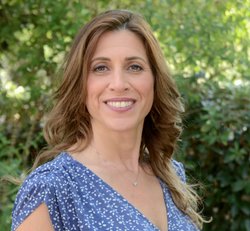 Galit Goldfarb
Tel Avia, Israel
Website:
https://about.me/galitgoldfarb
Bestseller Status: Confirmed
Galit Goldfarb is an Israeli/German personal development author, nutritionist, and medical scientist. Galit's acumen as a nutritional, health and personal development expert has been developed over 26 years of study, research, and working with clients suffering from a wide range of diseases and disorders.
Galit holds a BSc degree in Biochemistry and Nutrition from North London University, a MSc degree in Medical Science from the Tel Aviv University School of Medicine, and is currently performing her doctoral research in nutrition. She has founded two companies, one in the field of real estate development, and the other in the field of public health and nutrition.
Galit is passionate about personal development and its use to empower and heal lives. Galit has recently released six books, titled: The Guerrilla Gorilla Diet and Lifestyle Program: Wage War On Weight and Learn to Thrive in the Modern Jungle, and a five-book series titled: How to Achieve Success and Happiness - The 6 Principle Strategy for Creating a Successful & Happy Life.
Galit has used her knowledge to overcome poverty, a bad relationship, cancer, and eating disorders. She believes that everyone has the power to transform and heal their life.