Return to all Bestselling Members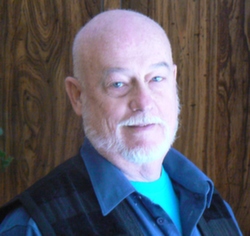 Frederick Walker
Woodville, Ontario, Canada
Website:
www.truthwithin.ca
Bestseller Status: Confirmed
Frederick Walker was declared dead for 18 minutes, having collapsed during a gathering of more than 100 people. Two doctors from the crowd proceeded to resuscitate him. The attendees encircled him with prayers, good intentions, and loving compassion, calling him back to finish his life's purpose.

Upon reflection after his recovery, it became crystal clear to Fred that his message of love needed to be brought to the world. People seek answers and peace on earth, and many are ready to hear his message. He was compelled to write a small book called Returning to the Garden. He sees every day as a blessing, and now he spends his days inspiring others to awaken and find that love and truth within through speaking, giving workshops, and leading by example.