Return to all Bestselling Members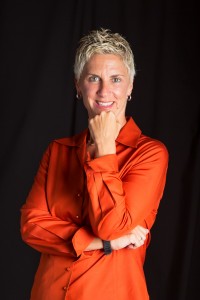 Erica Peitler
Morristown, New Jersey, USA

Website:
www.ericapeitler.com
Bestseller Status: Confirmed
Erica Peitler is a Leadership Performance Coach who courageously partners with individuals, teams and organizations who want to realize their visions of success by transforming their leadership potential into visible, on the ground, breakthrough leadership performance!
A corporate healthcare executive with over 20 years of leadership experience running large operational divisions, brands/portfolios, board level strategic growth initiatives and global R&D organizations, Erica has been selected throughout her professional career to lead, grow, create and transform business, teams and organizations.
In 2007, Erica founded her own coaching and consulting firm so that she could share her breakthrough leadership insights, models/frameworks and skill building approaches with highly motivated organizations and leaders looking to make a real and meaningful difference in their work through leadership.
Inspired by the practice of Leadership throughout her life, Erica pursues her passion of helping people discover, create and express themselves as leaders through her one to one coaching, high impact team facilitation workshops, books and speaking events.
With an engaging, provocative and straight forward approach, Erica inspires leaders to reach beyond their comfort level as they pursue becoming the performance based leaders they aspire to be in both their professional and personal life.
As a keynote speaker and author, Erica educates, entertains and enlightens audiences on leadership, transformational change and professional/personal growth initiatives. Her first book, Open up and Say aaah! is now available on amazon.com.
Erica is also a Group Chairman with Vistage International, the leading CEO membership organization in the world with over 15,000 members in 16 countries. She facilitates dynamic meetings with a Board of 15-18 CEO's each month in the New Jersey area and provides Executive Leadership Coaching to each member.