Return to all Bestselling Members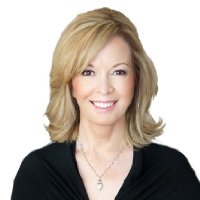 Dr. Starla Fitch
Atlanta, Georgia, USA

Website:
www.lovemedicineagain.com
Bestseller Status: Confirmed
Surgeon. Author. Speaker. Certified Life Coach. Dr. Starla Fitch took her love of studying and understanding people to the next level. After obtaining her master's degree in sociology from Texas A & M University and working with the elderly, she went on to medical school, internship, residency and fellowship. She studied at Southern Illinois University School of Medicine, Baylor College of Medicine and the University of Washington.
A few years after landing her "dream job," Dr. Fitch faced life-altering physician burnout. It made her question everything she thought she knew. She found a way to remember why she went into medicine in the first place. And now she helps others in the medical profession do the same.
Dr. Fitch is the creator of www.lovemedicineagain.com, an online community for healthcare providers who want to reconnect with their passion for the practice. She is a featured blogger for The Huffington Post, where her blog "The Secret Lives of Doctors" went viral, with over 98K hits. She also blogs for KevinMD.com, MindBodyGreen and others. She has been asked to share her wisdom in an upcoming TEDx talk and makes regular CBS affiliate appearances.
Dr. Fitch is a practicing board certified ophthalmologist with fellowship training in oculoplastics. She is senior partner in a large multi-specialty ophthalmology practice in Atlanta, where she has practiced over 20 years.
Dr. Fitch has won many awards in her career, including election into the prestigious Alpha Omega Alpha, National Medical Honor Society. She has won "The Most Compassionate Doctor Award" (an award given to less than 3 percent of the practicing 720,000 doctors in the U.S.) for the past three years.