Return to all Bestselling Members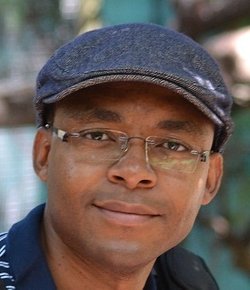 Dr. Moses Simuyemba

Lusaka, Zambia, Southern Africa

Website:
www.motivation-for-dreamers.com
Bestseller Status: Confirmed
Dr. Moses Simuyemba, "Africa's Success Coach" - Certified Life Coach, Author, Speaker, Medical Doctor and Public Health Specialist from Zambia, Southern Africa.

His personal mission is that of being a teacher and student of self-actualisation, through love and respect for self and others, and dedication to the truth.

He believes that every human being is endowed with immense potential and ability to succeed at anything they want to achieve, as summed up in his motto: "You are all you can be. Go on and be it!"

In the POWER PRINCIPLES series of books he shares his knowledge, experience and insight to help you in overcoming your personal challenges and limitations and inspire you towards the life you desire and deserve: a life of greater purpose, free of fear and full of abundance.