Return to all Bestselling Members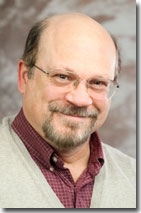 Dr. Donald Gilbert
Bondurant, Iowa, USA
Website:
www.newlife-counseling.com
Bestseller Status: Confirmed
Donald Gilbert, Ph.D. began his career as an ordained minister. He is passionate about helping others, and gifted in serving and teaching. In 2002, he had the opportunity to begin New Life Clinic in Iowa, and New Life Counseling and Consulting was born. After 33,000 hours of face-to-face counseling, he expanded his professional expertise by becoming certified through the John Maxwell team.
New Life is in the process of extending its reach through leadership training and professional growth in the spheres of both church and business. Donald offers workshops, seminars, mastermind groups, lunch and learn, keynote speaking, and coaching, aiding personal and professional growth through study and practical application of John's proven leadership methods.