Return to all Bestselling Members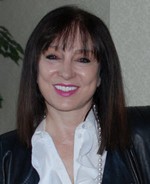 Dr. Dorothy Siminovitch
Beechwood, Ohio, USA
Website:
www.gestaltcoachingworks.com
Bestseller Status: Confirmed
Dr. Dorothy E. Siminovitch is principal of Gestalt Coaching Works, LLC, and an ICF-Master Certified Coach and consultant to organizational leaders, executives, teams, and groups worldwide. She is founder, co-owner, and faculty of the Eurasian Gestalt Coaching Program (EGCP) in Istanbul, an ICF-accredited coach training program. Dorothy initiated and directed the International Gestalt Coaching Program (IGCP), the first Gestalt-based coach training program to earn International Coach Federation (ICF) accreditation.
Dorothy honed her rich teaching, coaching, and consulting skills while serving in leadership roles at the Gestalt Institute of Cleveland and through her affiliation with the Gestalt International Study Center based in Wellfleet, Massachusetts. She provides world-class training and transformative human development through Gestalt-based coaching, leading to outstanding results for individuals, groups, and organizations. Her specialties are coaching for peak performance, overcoming derailment, and working toward high performance with groups and teams.