Return to all Bestselling Members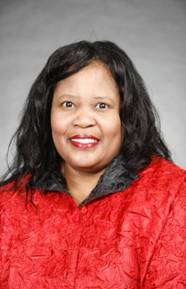 Debra Domino
Arlington, Texas, USA
Email:
debrawdom@aol.com
Bestseller Status: Confirmed
Debra Domino is the director of DJ3 Enterprises, LLC, and president of DJ3 Holdings, Inc.
From humble beginnings, Debra began her story writing and using creative expression at a very young age. In the sixth grade Debra's poem, "America, My Country," won first prize at school for the Patriotic Day Contest.
In 1978, while a sophomore in college, Debra wrote a winning essay and was awarded a trip to New York City for one week with training in the business world sponsored by Mobil Oil Corporation.
During her career in computer operations management, the company consulted with Phil Crosby and his book, "Quality Is Free." The integration and application of the principles from the concept of the program were implemented by Debra's team and awarded her Manager of the Year.
Then, a career change led to 24 years in small business management and operations that involved five different franchise locations and thousands of handshakes with employees and customers. Now the circle of life has created a career transformation back to the beginning of creative writing, as Debra aspires to inspire others via books, stories, services, and outreach with a special emphasis on families and their uniqueness.