Return to all Bestselling Members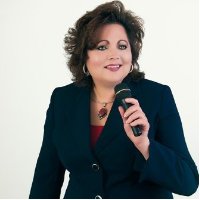 Deberah Bringelson
Fort Collins, Colorado, USA

Website:
www.makeyourpassionhappen.com
Bestseller Status: Confirmed
Deberah Bringelson has shared the stage with U.S. Presidents, Governors, Fortune 100 and 500 CEO's. She is a nationally recognized Business Development Expert, Certified Advanced Law of Attraction Practitioner, and Certified Wealth Consultant. She is best known for negotiating the deal between Sir Richard Branson and Arnold Schwarzenegger, with annual returns of $300 million, for which she received the specially created "Steal of the Year" Award.
• 3 times "Most Influential Woman In Business"
• Negotiated Virgin America $300M Deal
• Honored by the U.S. Congress
• Honored by the State of California
• Steal of the Year Award
• Women's Hall of Fame
• Increased one company's revenue $600 million / 12 months
• Increased one company's revenue 97%
The hallmark of Deberah's style is her tenacity and focus to do whatever it takes to ensure success for her clients. She has worked with U.S. Presidents, members of Congress, three Governors and shared the stage with Fortune 100 and 500 CEOs.
Retired from the corporate world, Deberah teaches clients and students all over the world how to make a great income living their own dreams and passions.
Deberah is the founder of "Make Your Passion Happen" and the "Quantum Success Academy", two life –changing programs that teach people to create their own professional lives of success and personal and financial freedom and joy.
She has helped people around the world achieve their dreams of a better life through her books, speeches, and innovative programs. Deberah's motivation comes from her personal history of childhood trauma and her deep belief that life is supposed to be easy and joyful. Her passion is sharing the tools that she has learned and uses every day to create her own successful life.