Return to all Bestselling Members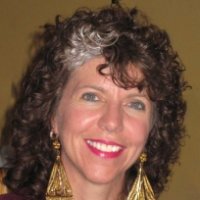 Debbie Takara Shelor
Roanoke, Virginia, USA
Website:
www.MagnificentU.com
Bestseller Status: Confirmed
Debbie Takara Shelor is a bestselling transformational author, award-winning speaker, gifted story teller, engineer, and private consultant. She left the comfort and security of a high-paying career in pharmaceutical engineering to pursue enlightenment. Twenty years ago she moved to an island, co-founded a non-profit for dolphins and whales, and began traveling the globe following Divine inspiration wherever it led. People the world over affectionately refer to her as "Takara" ~ a Japanese word meaning treasure & blessing.
Marrying left-brained engineering know-how with laser-targeted intuition and spiritual finesse, she assists clients in developing profound levels of clarity, confidence, and connection resulting in the achievement of greater health, happiness, and success as they define it. She helps individuals who are tired of feeling stuck and are ready to catapult themselves into high gear both personally and professionally. She is a catalyst of radical positive change for both individuals and organizations. The focus is on greater levels of fulfillment, more meaningful relationships, improved confidence and self worth, the courage to go after your dreams, and the tools and support necessary to remove all obstacles in your way, regardless of their origin.
She is the bestselling author of Dolphins & Whales Forever; Peering Through the Veil: The Step by Step Guide to Meditation and Inner Peace; as well as several other books. She is the creator of the Mastering Your Magnificence System and Dancing Dolphin Energy Healing oils, mists, and other tools. Part of the Dancing Dolphin product line is the Essence of Sound, co-created with sound healing expert, Jonathan Goldman. Her newsletter, Here's to Your Magnificence, is enjoyed by thousands of readers from over 100 countries across the globe. She is President of the New River Valley Chapter of the National Association of Professional Women and is a homeschool mom.
Visit
http://www.MagnificentU.com
to join her mailing list and receive a complimentary copy of her ebook,
7 Secrets to Dancing Through Life EmPOWERed, EnRICHed, and EnJOY!.
She has numerous websites and blogs. She is very active on Facebook and many other social media platforms.