Return to all Bestselling Members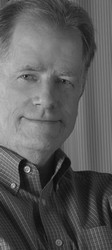 David Savage
Calgary, Alberta, Canada
Website:
www.savagemanage.com
Bestseller Status: Confirmed
David Savage is the cofounder of Global Negotiation Insight Institute, the Company to Company Dispute Resolution Council, and Synergy Alberta.
He works with organizations and professionals to explore, engage, and energize their negotiation and leadership awareness capacity and success. He convenes negotiation, leadership, and public engagement circles to realize collective and collaborative wisdom and also provides business consulting.
David engages, challenges, connects, creates, speaks, writes, and so much more.