Return to all Bestselling Members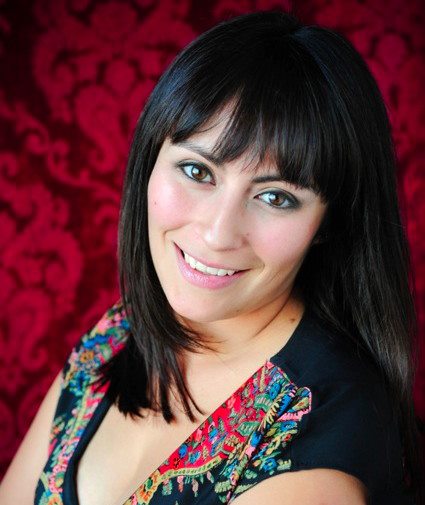 Dafne Canales
Calgary, Alberta, Canada
Website:
www.spartanspark.com
Bestseller Status: Confirmed
With a background in training, and an MBA from the University of Calgary's Haskyne School of Business, Dafne Canales is an exceptional marketer, strategist and communicator. Some of her previous experiences includes organizing large scale, intensive projects that have involved the coordination of hundreds of people, facilitating strategy workshops for mid-sized companies and creating intensive marketing plans with innovative approaches. Dafne's project scheduling and risk analysis ensure that each project she is involved in experiences the least amount of downtime, high levels of efficiency and most importantly customer satisfaction.
Dafne brings her entrepreneurship experience and passion for creating efficient systems to support customers in growing their businesses strategically and efficiently. Dafne first started creating systems for the corporate division of Flight Centre, when they first came to Calgary in 2002. Dafne created sales materials, and business development systems and procedures that were soon implemented across North America.
In the early 2000's Dafne leveraged technology to create a "dance-studio formula" from which a solo-preneur was able to promote, organize, and facilitate classes and seminars for hundreds of students and host multi-day international workshops, showcases and events.
Dafne brings over a decade of experience working with people of various technical and non-technical backgrounds. Her specialty is in understanding the desire of the stakeholders, the constraints of the technical staff and the end-user needs. She is able to communicate clearly and seamlessly to each of these key groups, ensuring the successful adoption of new services into the marketplace.
Extremely involved in the community, Dafne is one of the founding pavilion coordinators for Global Fest, a world-class, multi-cultural and international fireworks festival. She is the founder of the Arabia Adorned Dance & Culture Foundation and serves as an advisor to various non-profit organizations, including CARE Society. She has leveraged Spartan Spark Inc. technology to aid in fundraising for the 2010 devastating earthquake in Chile as well as concluded a successful fundraising campaign initiated by her family, for the Alberta Floods in 2013. Dafne's passion is in using her experience and expertise to help not-for-profit organizations grow efficiently and sustainably.
Most recently, Dafne and the team at Spartan Spark Inc., are approved advisors and service providers for National Research Council, a federal program that assists manufacturing companies with the adoption of technology as well as the provincial program Alberta Innovates Technology Futures. In their capacity as advisors, Spartan Spark strategists conduct in depth analysis of company operations and create a roadmap for operational efficiencies.