Return to all Bestselling Members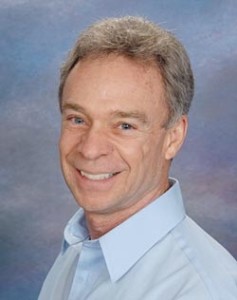 Chuck Congdon
Tustin, California, USA
Website:
www.chuckcongdon.com
Bestseller Status: Confirmed
Chuck Congdon started real estate investing in 1980 and has been a full time real estate investor since 2002, currently living in southern California. After earning the rank of Sergeant and completing 4 years in the Marines in 1980, he returned to New Jersey to determine the next career path he'd take. As part of his research, he read a book on real estate investing and decided that he would be good at that. That decision lead to the purchase of his first property – a duplex for $17,500 with owner financing – followed by 3 additional rental properties in New Jersey. He started with an idea, and through trial and error, began his real estate investing endeavors. At this point, he had a real estate investing business plan.
As he continued to hone his real estate investing skills, Chuck spent 3 years selling franchises in Waco, TX with Success Motivation Institute. He learned the art of finding out what people wanted and creative ways to help them achieve it. He coached and mentored individuals toward their own personal success. After three years, he decided it was time for a change and moved to Orange County, CA.
Chuck soon realized that he knew next to nothing about the southern California real estate market and thought maybe he should take some creative real estate investing courses. He knew he had some knowledge, but also knew he needed to find out what else worked. In the meantime, he started a carpet cleaning and flood restoration business which provided the opportunity to learn more about the area, the needs of the communities and the real estate market.
This endeavor taught him more valuable lessons about running a business and determining the best course of action in dealing with customer service issues.
After 18 years of servicing the needs of homeowners, property management companies, and commercial businesses, he realized that his heart still belonged to real estate investing. He wanted to prove that creative real estate investing could be done successfully, even if someone was broke, had bad credit or both.
He figured out a way to acquire property for no money and turned $300 into $5 million in real estate within the next 3 years. Another decision made, he sold the carpet care business during that time and made the move to follow his real estate dreams full-time. He was finally living his dream!
Since then Chuck has purchased everything from land, single family houses, duplexes, mobile homes and RV Parks. Those real estate transactions encompassed property in five different states. Over the course of his real estate investing training, he attended many seminars and read tons of books. He found that most of them were useless.
Chuck is dedicated to helping new investors to get started in real estate investing. One of the most challenging things for most people is a lack of confidence. Most of us have been to many seminars on real estate investing, however most people don't ever buy a house. They keep going to real estate investing seminars thinking, "If I only knew this one more thing then I would buy a house" – but most times they still don't buy a house! Why is that?
Most successful real estate investors understand that the real problem is not a lack of knowledge (unless you've never been to a seminar). The bigger issue is more about what goes on in our heads. Once Chuck figured this out, that's when his real estate business exploded. Since then, he does real estate investing coaching and mentoring to help others to get out of their own heads and make the move toward success!
Chuck's goal is to help you get started so that you too can become a part of the successful real estate investor community. Isn't it time you stop standing outside the fence just watching other investors get wealthy? Isn't it time you enjoy quality of life? Let Chuck show you how!