Return to all Bestselling Members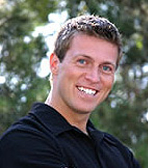 Christian Mickelsen
San Diego, California, USA
Website:
www.coacheswithclients.com
Bestseller Status: Confirmed
Christian Mickelsen is the author of How to Quickly Get Started in Professional Coaching: The Truth About What it Really Takes. He has been coaching for over ten years and has been seen in Forbes, The Boston Globe, Yahoo Finance, and MSN. He served for two years on the Board of Directors for the International Association of Coaching (IAC) and has created numerous support groups and products to help coaches become financially successful.